BustyBabyDoll – La Lisa
La Lisa is our bustybabydoll for today's hot episode. The curvy brunette is here to show off her impressive knockers in front of the cameras. She loves being the center of attention so all those cameras didn't bother her at all, she actually enjoyed having so many people taking care of her. Lisa is wearing her sexy red lingerie and her pearls.
But as she is laying in bed she offers us a quick peek as she pulls out one of her huge tits and started massaging. Yes, they are real and they are huge. Lisa loves squeezing and massaging them and now with all those cameras on her she isn't going to miss the opportunity to do it again. She offered us an amazing show, but you can check it out too in the scene below. Only by looking at this preview you already know it;s going to be so hot. This is Lisa's first scene but we're sure that we are going to see her back here pretty soon so stay tuned for her and for more bustybabydolls showing off their goods!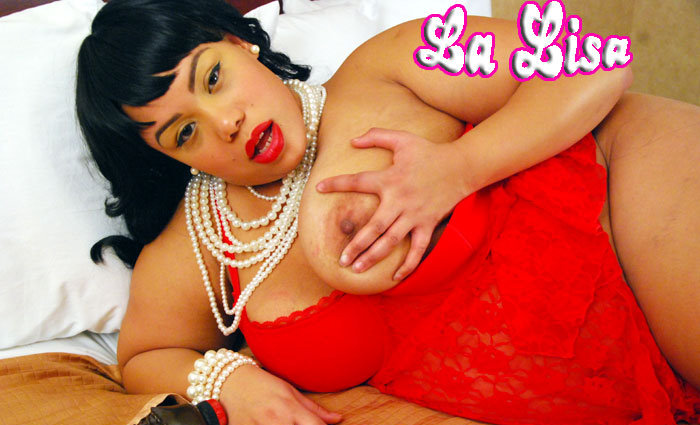 Watch here busty Lisa massaging her huge knockers!