BustyBabydolls – Mz. Fetish
Hey guys and welcome once more. Today, BustyBabydolls brings you this naughty babe, Mz. Fettish, who's going to drive you all crazy and wild. So sit back and watch closely her every moves. We promise you this night will definitely be one to remember.
The moment the camera starts to roll, you'll see this big, heavy babe entering the room, wearing nothing more but a latex body shirt. After wandering across the room, exposing her busty body in front of you, you'll see her taking a sit on this lovely sofa. Here you'll see this nasty ebony babe revealing her huge tits and starts squeezing and touching them, lifting them up and start licking. She takes turns in licking her boobs good and long, twisting her tongue all over and around her hard nipples, getting her all aroused and turned on. You'll also see that this horny woman will not stop here, she's offering you a great close up to her wet pussy, which she will start rubbing and getting her fingers deep inside, finger fucking her hungry, eager slutty cunt. Thank you all for watching this show with us. We hope you had a great time and we'll see you again next week, when, once again, we'll bring you some crazy hot new material just for you. So until next time, don't forget to stay tuned!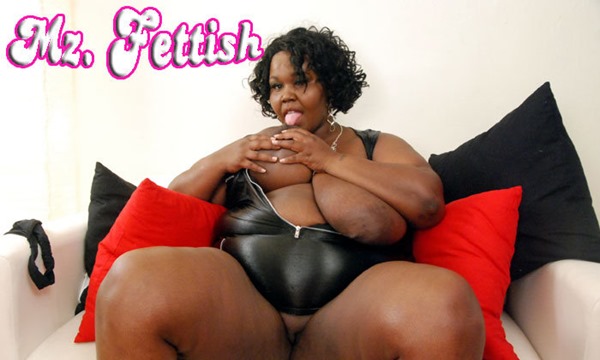 Check out this busty ebony licking her huge tits!